Dale Brown, D.D.S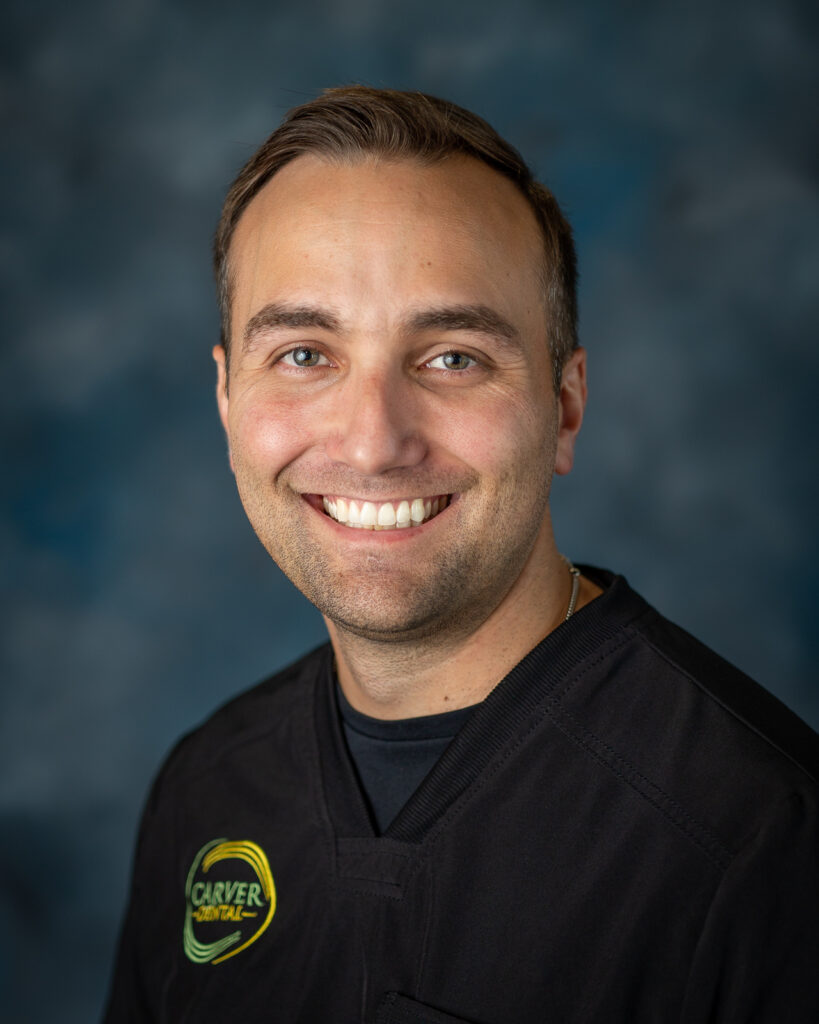 Dr. Dale Brown is married to his wife Madison, and they have two kids, Sadie Belle and Nolan. When Dale isn't busy having tea parties with Sadie and wishing Nolan was old enough to play catch, he loves to play basketball and do anything active outdoors. Madison is the CEO of Madison Dearly Bookkeeping, a company dedicated to serving online business owners with monthly bookkeeping services.
Dale is originally from Kingwood, TX and spent two years in Portugal after he joined the Air Force in 2010. He then served two years at Kirtland Air Force Base in Albuquerque, N.M. where he met Dr. Adam Holder!  He graduated from the University of Texas – School of Dentistry in Houston, and received the Ninth District Dental Society's Award for Ethics & Professionalism.
Dale and his family are happy to make Carver their new home, and to serve the community with friendliness and warmth.