Dental Implants
Dental implants are a fantastic way to recapture the ability to smile, eat, and talk after tooth loss.  They are the only tooth replacement option available that look, feel, and function like natural teeth.
The Problem
Dental implants may be an excellent solution in the following situations:
Replacing missing teeth that have been lost to trauma or disease.
Stabilizing existing dentures that are loose or do not fit well.
As an alternative treatment for those dissatisfied with removable denture or partials.
The Consequences
Tooth loss can have serious ramifications:
Impeding a person's ability to smile, eat, and talk. It can also have a negative effect on one's confidence and self-esteem.
Neighboring teeth can move or tip into the empty space, putting them at risk for disease and negatively affecting the bite.
Bone loss will occur in the area where the tooth was lost.
The Solution
Dental implants are often the ideal solution for tooth loss. Unlike dentures or partials they are fixed in the mouth and not removed, allowing them to feel and perform just like natural teeth.  They are also often superior to traditional bridges; as other nearby teeth are not touched or harmed unnecessarily.
Dental implant treatment is very straightforward:
An exam is completed and digital images are taken for evaluation.
Dental implants and other options are discussed with the patient.
A dental implant is placed in the area where the tooth was lost.
A period of healing ensues in which the implant integrates with natural bone to create a strong foundation for the replacement tooth.
The replacement tooth is placed that closely matches the size, shape and color of the natural tooth.
The Benefits
Today's dental implant treatment can be a wonderful option for those experiencing the negative effects of tooth loss.  Predictable and painless with an excellent prognosis for long-term success; dental implants continue to be one of the best solutions for a variety of problems.
Restore the look and feel of a healthy mouth after tooth loss.
Regain the ability to eat, smile, talk and laugh confidently.
Prevent further deterioration of neighboring teeth after tooth loss.
Increase the performance of existing dentures.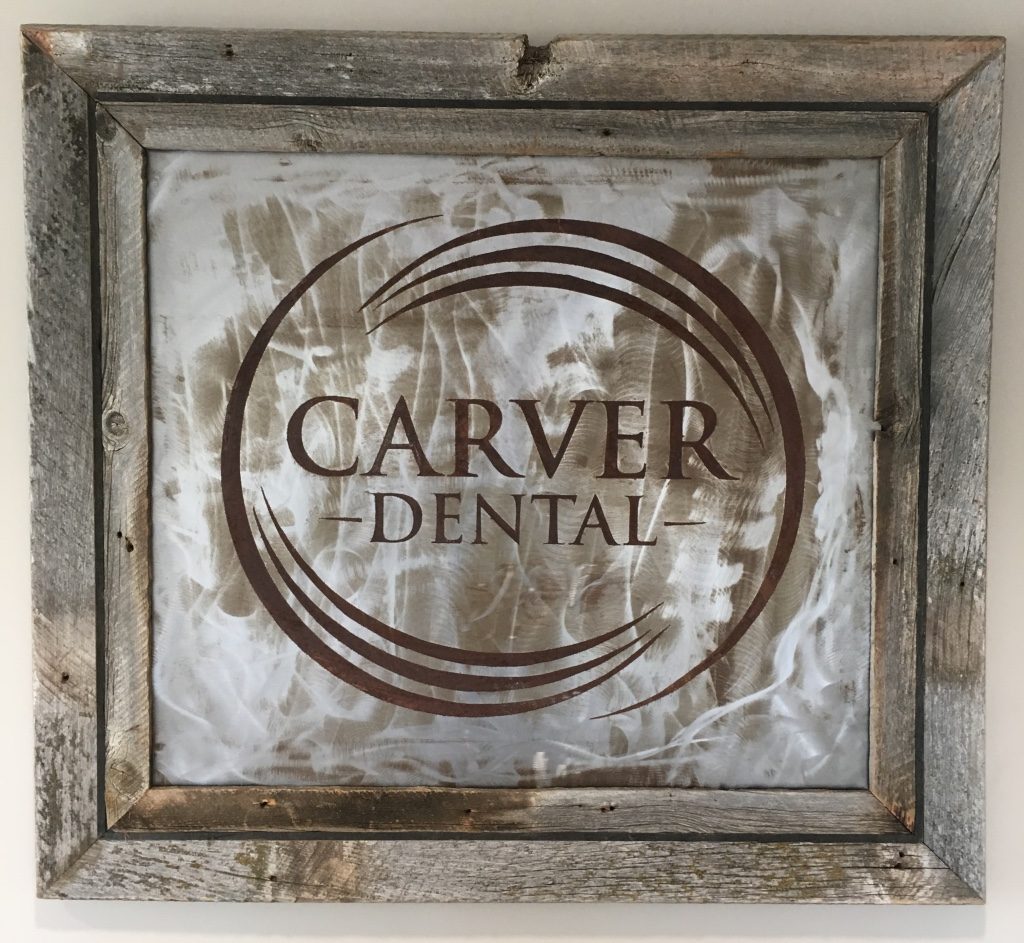 Dental Implant Treatment at Carver Dental
Dr. Holder has extensive training in the placement and restoration of dental implants through the American Academy of Implant Dentistry.
The outstanding team at Carver Dental will walk you through process to ensure the comfort and long-term success of your dental implant treatment.
If you're facing impending tooth loss, have been suffering with the negative consequences of tooth loss, or if you are unsatisfied with the fit and function of existing dentures or partials, please contact us.  We would be happy to assist you in making certain that dental implants are right for you!